Several GMC staff were highlighted at the recent Above and Beyond awards, a recognition programme for employees held in conjunction with Gas Networks Ireland.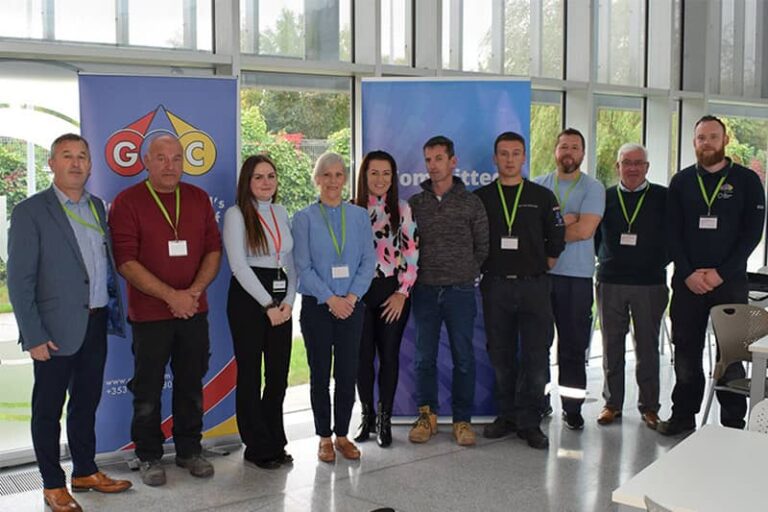 GNI's John Memery, Bernard Mooney, Alan Duke and Marie Lyster, along with GMC's Martin Durcan, shared some nominee stories with those in attendance.
Above and Beyond ceremonies took place in both Dublin and Cork, with tales continuing to emerge of employees going over and above the call of duty to put customers first.
Head of Contract Martin Durcan said: "These awards, in collaboration with GNI, are important to GMC because they highlight the great work our staff do both on the ground and behind the scenes. There are some incredible stories from people who truly go above and beyond and it is great to see them highlighted. I would like to congratulate all the people nominated and GMC, along with GNI, look forward to continuing this into the future."
Congratulations also to lucky raffle winner Jimmy Tuite, who was presented with his Samsung Tablet by Ger Daniel.
GMC NOMINEES: Eric Condell, Gary Condell, Saidhbhín Moloney, Tom Doyle, Mark Domoney, Jordan Keegan, Jimmy Tuite, Simon Tierney, Olivia Daniel, Alan Twomey, Mark Cahalane, Pat Lyons, Lar Buckley, Mick Egan, Finn Fitzpatrick, John McDonnell and Barry McCann.