We provide technical engineering solutions to regional and national electricity networks.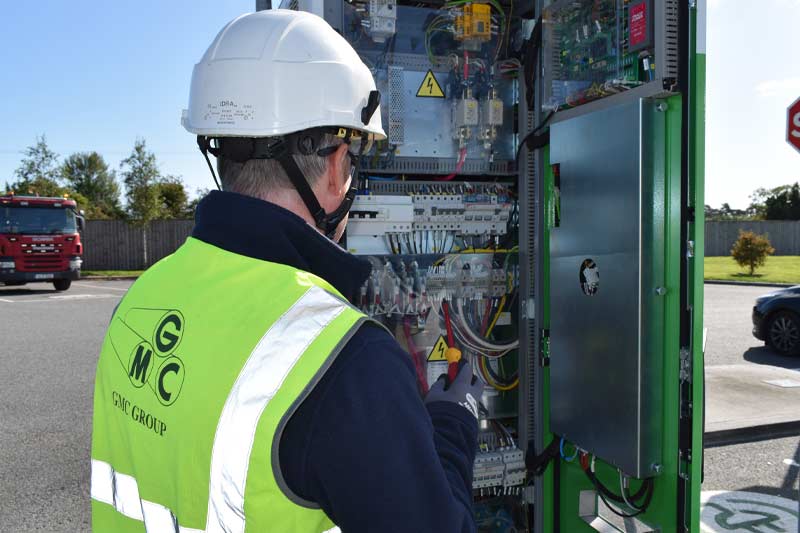 We help deliver a reliable, safe supply of power to millions of homes and businesses nationally.
Our experience and expertise covers the whole electricity grid, including overhead lines, cable tunnels, substations and distribution networks.
Our teams offer a wide range of services, from scoping and feasibility to design, construction and on-going maintenance.
Power across the whole island
The power division of the group was developed to provide civil engineering services to ESB Networks, ESB Transmission and private clients.
We support ESB who operates right across the electricity market: from generation, through transmission and distribution, to supply. In addition, we deliver fibre for telecommunications, developing electric vehicle public charging infrastructure and more.
GMC offers a complete end to end project management and delivery capability including;
We are one of the leading high voltage substation suppliers in Ireland, with specialist expertise in control and protection systems.
GMC offer a complete 'design and build and plant' service to our clients for underground cabling including any infrastructure works necessary.
Driven by Safety & Quality
Over the years we have built a safety driven, quality oriented and dependable team.
All GMC people have the relevant experience for the work situation we put them into. We support our people with on-going training and tools to ensure they can deliver on their objectives. All our people are trained and certified in quality, H&S and site-specific processes along with their relevant technology expertise.
We provide a full turnkey service to our clients through partnership, innovation and excellence in engineering and ensure that our clients can provide a safe, reliable and sustainable electricity network for future generations. 
Our Services Include:
Overhead and underground electrical cable installations
Cable tray and cable installations
Power supply installations
Switchgear installations
Generator back up supply installations
Civil works (associated with high voltage sub-station)
Fibre wrapping on High Voltage Lines
Outage management
Mini Pillar Installations
ESB, through its ESB ecars business line, currently operates a network of over 1,000 charging stations, serving up to 25,000 customers, installed across Ireland.
GMC operate a service maintenance contract for Maintenance of the ESB EV Charging Network in Ireland. 
In addition we provide an emergency on-call service to react to any technical issues or physical damage at a charge point.
Opportunities to create the future, to realise your ambition, to get the rewards, promotions and fulfilment from your own work and dedication.
Only you can decide how far you will go in GMC. We'll only help you every step of the way.
Register and keep up to date with our latest career opportunities.