We provide network services across the island.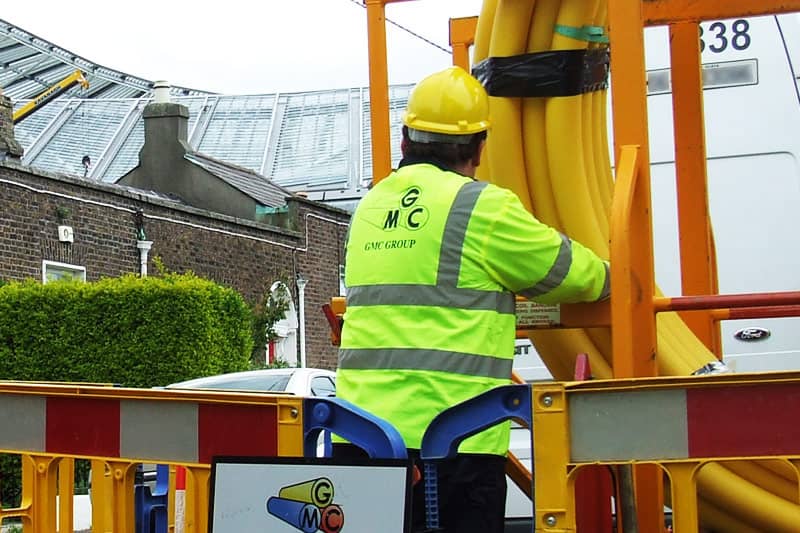 GMC operate across the Gas Networks of Ireland.
GMC offer a range of services across the Transmission and Distribution Gas Networks of Ireland, North and South.
For many years GMC have worked with Gas Networks Ireland (formally Bord Gáis Networks) to maintain and upgrade the gas network.
We have also played a major role in bringing natural gas to many towns by upgrading the feeder and distribution network nationwide.
National contracts & responsibilities
GMC have been awarded the 5-year National Contract for PE Maintenance and Metering Services across the distribution network in the Republic of Ireland.
Distribution Networks PE Services
Distribution Networks Emergency Response Services
Distribution Networks Leak Survey Services

Distribution Networks Site Works Services
Distribution Networks Meter Reading Services
Customer Experience Service
GMC are also involved in the emerging Renewable Gas Market and have in the last 24 months constructed fast fill Compressed Natural Gas (CNG) stations for the filling of Natural Gas Vehicles, NGVs.
The stations were principally to be connected to the GNI Gas Distribution Network.
Design, build & maintenance
GMC are contracted to GNI for the design, build and maintenance of fast fill CNG stations, including full project life cycle from preliminary design through to construction, commissioning and handover of the completed station to GNI.
Future proofing with Bio Methane & Renewable Gas
Renewable Gas and Bio Methane Gas injection are GNI's commitment to the future.
We are working with GNI on their renewable gas injection facilities for the injection of renewable gas into gas distribution and transmission networks. 
GMC's capability is for the design, manufacture, testing, supply, delivery, installation, commissioning and training in safe use of renewable gas injection facilities including:
Gas odorisation
Gas chromatography and analysis
Gas flow and pressure control
Gas metering
Enrichment with Propane or LPG
Control and safety requirements
Filtration
Mixing
Opportunities to create the future, to realise your ambition, to get the rewards, promotions and fulfilment from your own work and dedication.
Only you can decide how far you will go in GMC. We'll only help you every step of the way.
Register and keep up to date with our latest career opportunities.