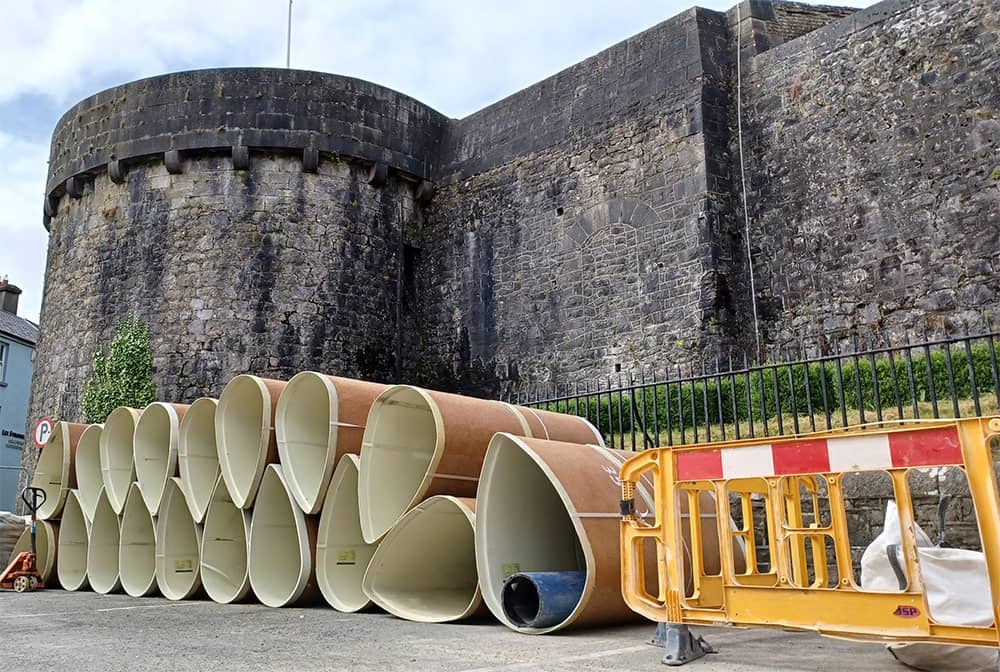 GMC, in conjunction with Irish Water and Westmeath County Council, have begun the relining of the sewer adjacent to Athlone Castle.
This sewer is part of the Athlone Town Sewerage Network, which has developed and been enhanced with the town's infrastructure since 1210 and will ensure that the town's sewers adjacent to the River Shannon are functional and structurally secured for another few centuries.
During cleaning, the team found several interesting artefacts which include War of Independence and Civil War memorabilia and articles. These have been passed on to the Department of Defence for display in Costume Barracks.
GMC would like to thank Irish Water and Westmeath County Council for the excellent planning and collaboration that has gone into this project. 
Check out some of the artefacts found below