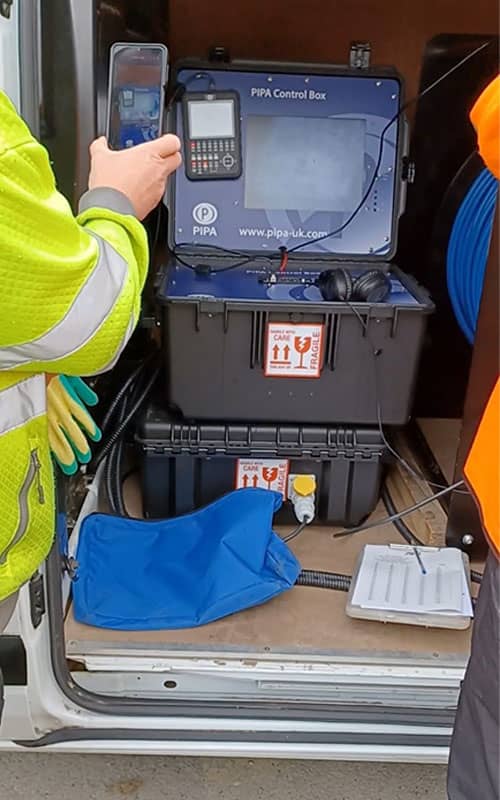 GMC, in partnership with PIPA/API, carried out a post-rehab conditional survey of a 24" steel watermain on the Merrion Gate Trunk Mains Rehab Project last week.
This was carried out using the latest advanced survey equipment provided by PIPA, a UK-based specialist technology provider for pipeline inspection, leak detection and cleaning techniques.
The Flowrider unit allows for the pipe to be inspected from a through bore fire hydrant that was install in conjunction with GMC and Dublin City Council water department.
Using the Flowrider provides GMC with valuable information such as bend locations, mains position, existing connections and existing leaks.
This one survey allowed for over 650 metres of mains to be inspected without any need for expensive, time-consuming trial holes. This will allow our designers to design the lowest impact to traffic, cost effective and environmentally friendly method of watermains rehabilitation.