Here is some recent drone footage from our works on Strand Road and Beach Road, as part of the East City Arterial Water Main Replacement Project, where we are working on behalf of Uisce Éireann.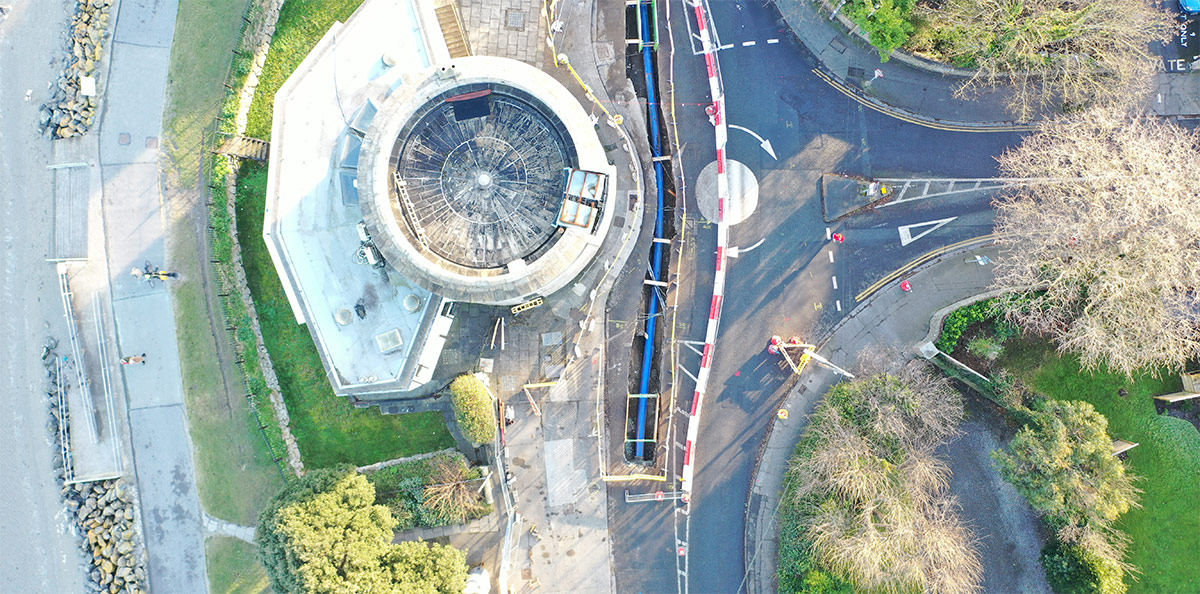 In the photos you can see the sliplining process in operation where we are installing the new 560mm HDPE water main inside the existing 24" steel main.

We are also open cutting past the Martello Tower, which is one of the only sections of the project which is open cut.

As we progress forward on the scheme, one of the next milestones for the project is the crossing of the Merrion Gates railway line which is due to commence during the Easter holidays.