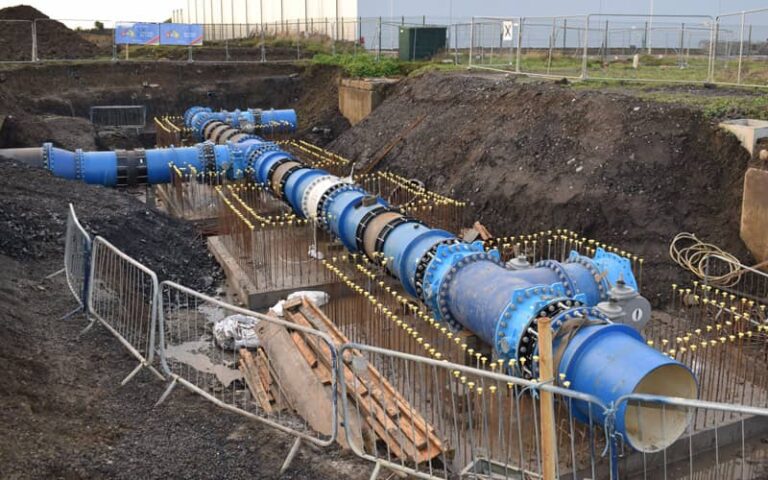 GMC are currently undertaking the construction of a 1200mm ductile iron pipeline from Ballycoolin to Forrest Little on behalf of Uisce Éireann.
This crucial project will upgrade and secure the water supply for over 350,000 people across North County Dublin. The €28million investment involves the construction of a major new pipeline between Ballycoolin Reservoir and Swords, ensuring a more secure and reliable water supply to homes, businesses, hospitals and farms for generations to come.
As part of the works, there are large connections to take place into existing 900mm, 800mm and 600mm mains at Keeling's and the installation of 900mm to 1200mm Electromagnetic Flow Meters.
GMC are delighted to assist Uisce Éireann and Fingal County Council with these crucial works, which will also enable social and economic development across the region, catering for current and future population growth.

RTE coverage of the works can be found here.