GMC Group's confined space and rescue crew carried out an emergency evacuation drill from the recently rehabilitated section of sewer along The Quay, Athlone, on Wednesday.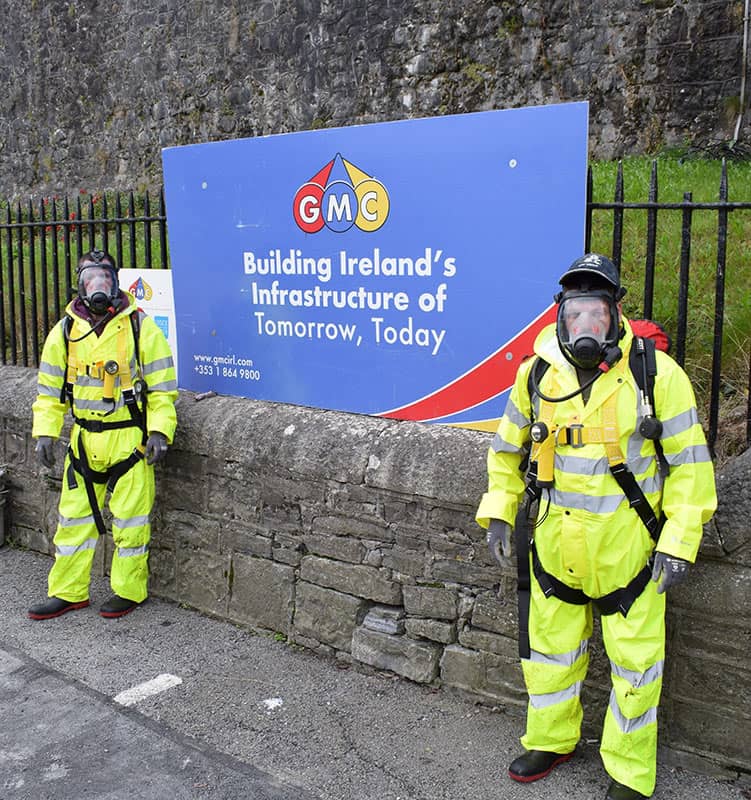 The crew simulated an emergency situation in which their atmospheric detection device registered a change in the breathable environment, forcing an evacuation of the sewer.
The simulation included a crew member that was injured during the evacuation and had to be rescued. This entailed two members of the rescue crew, using full 30-minute breathing apparatus, re-entering the sewer to locate and remove the injured party.
GMC would like to thank our delivery partners Irish Water and Nicholas O'Dwyer for their attendance, input and feedback at the exercise.
GMC, working together with Irish Water, have cleaned, repaired and stabilised over 6000m, and relined over 3000m of Victorian/Georgian brick culverts, in the Dublin, Galway, Limerick and Athlone region as part of the Sewer Rehabilitation Frameworks.
This has been achieved via trenchless and non-evasive techniques, ensuring that these century-old infrastructure maintain functionality, and that their use is secured into the future.
Here are a sample of images from the excercise (click to enlarge))