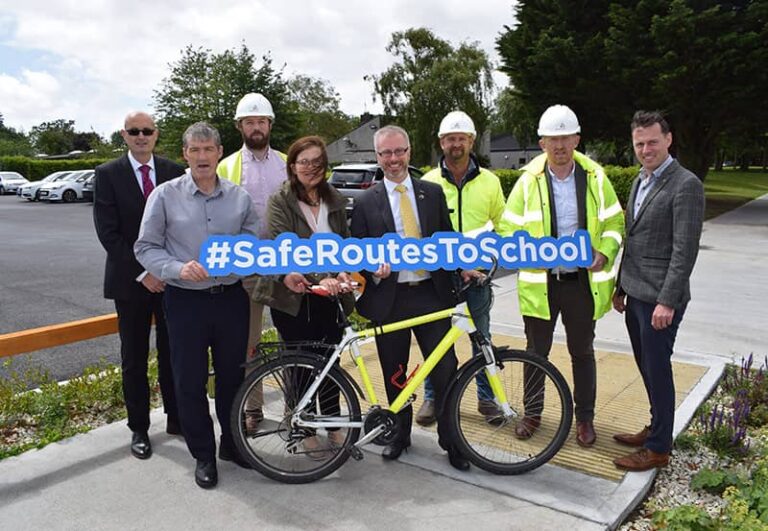 GMC, in partnership with Fingal County Council and the National Transport Authority, have just completed work on a 'School Zone' at St Philip the Apostle Junior and Senior National Schools in Hartstown.
With the aid of GMC's Design and Build Team, this first School Zone in Dublin 15 has now been delivered by Fingal County Council's Department of Environment, Climate Action and Active Travel with the key objective of improving safety for every child on their way to school.
Minister for Children, Equality, Disability, Integration and Youth Roderic O'Gorman said: "It's wonderful to see the impact this new School Zone is having at St Philip the Apostle."
"Creating a safe learning environment starts at the school gate and by providing an inviting, clean air space that is designed to protect the health of every child we are showing them that we care about their future."
GMC's Cathal Kelly added: "We are delighted with the benefit this project has delivered to the local community. We look forward to working with Fingal County Council and the National Transport Authority again in the future."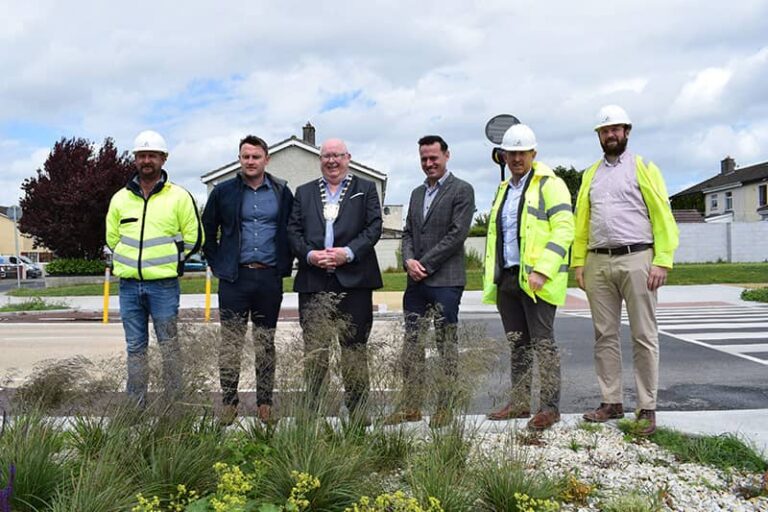 Mayor of Fingal Cllr. Howard Mahony said: "It is so important that children can travel to school safely and enjoy some independence on that journey.
"School Zones like the one implemented at St Philip the Apostle allow children to arrive to school by bike, by scooter or on foot instead of cooped up in the car.
"Projects like this demonstrate that measures to slow traffic and prioritise pedestrians can also deliver fun and attractive environments with the lovely rain gardens and distinctive pencil bollards here giving the children something very special to enjoy every day."
The School Zone is just one feature of a wider programme of works recently completed in the Hartstown & Huntstown area by GMC which contribute to a safer cycling and walking environment for the community.
Recent works have also included 5km of protected cycle lanes with distinctive coloured surfaces for maximum visibility, upgrades to the junctions, pavements and controlled / un-controlled crossing points.