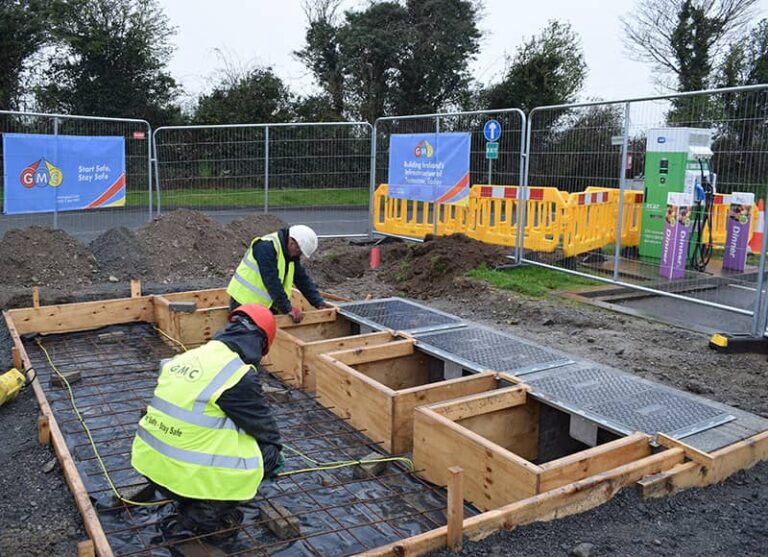 GMC, on behalf of ESB ecars, has begun works on installing four EV Charging points at the Barack Obama Plaza just off Junction 23 on the M7 motorway.
Once operational, these chargers will be capable of powering up to eight electric vehicles at any given time.
These works, which will go alongside the existing chargers in already in place, will greatly improve the electric vehicle infrastructure along Ireland's motorway network.